About Us
Enjoy the regal flavor of Rajasthan's culture and heritage at Rajwada Desert Camp, the one and only representation of a royal affair. Enjoy the wonderful architecture of a bygone age all around you as you treat this location as your own home. Rajwada Desert Camp is heavily influenced by stories about the opulent lifestyles of the Jaisalmer Maharajas, and it finds its origins in the most important aspects of Rajasthani culture and customs. With all the latest conveniences, the Camp provides a distinctive atmosphere. The Camp's ceiling domes, which are hand-painted by local artisans in a sophisticated palette of soft greens, blues, floral tones, and golds, continue the theme of understated grandeur.
Highly inspired by the narrations of princely lifestyles of Jaisalmer Maharajas, finds its roots deeply soaked into
the ultimate valuable principles of Rajasthani culture and traditions.
This is just another attempt to portray the lifestyle and architecture of the Rajasthani kings. It uses all the local building materials and involves local artisans to carve out the details of it. If you truly want to explore the Golden City of Rajasthan, it's important to warm up your souls with authentic traditional stays like desert camps itself. Our camps will help you to connect yourself with silky sand dunes of Jaisalmer right from your tent windows!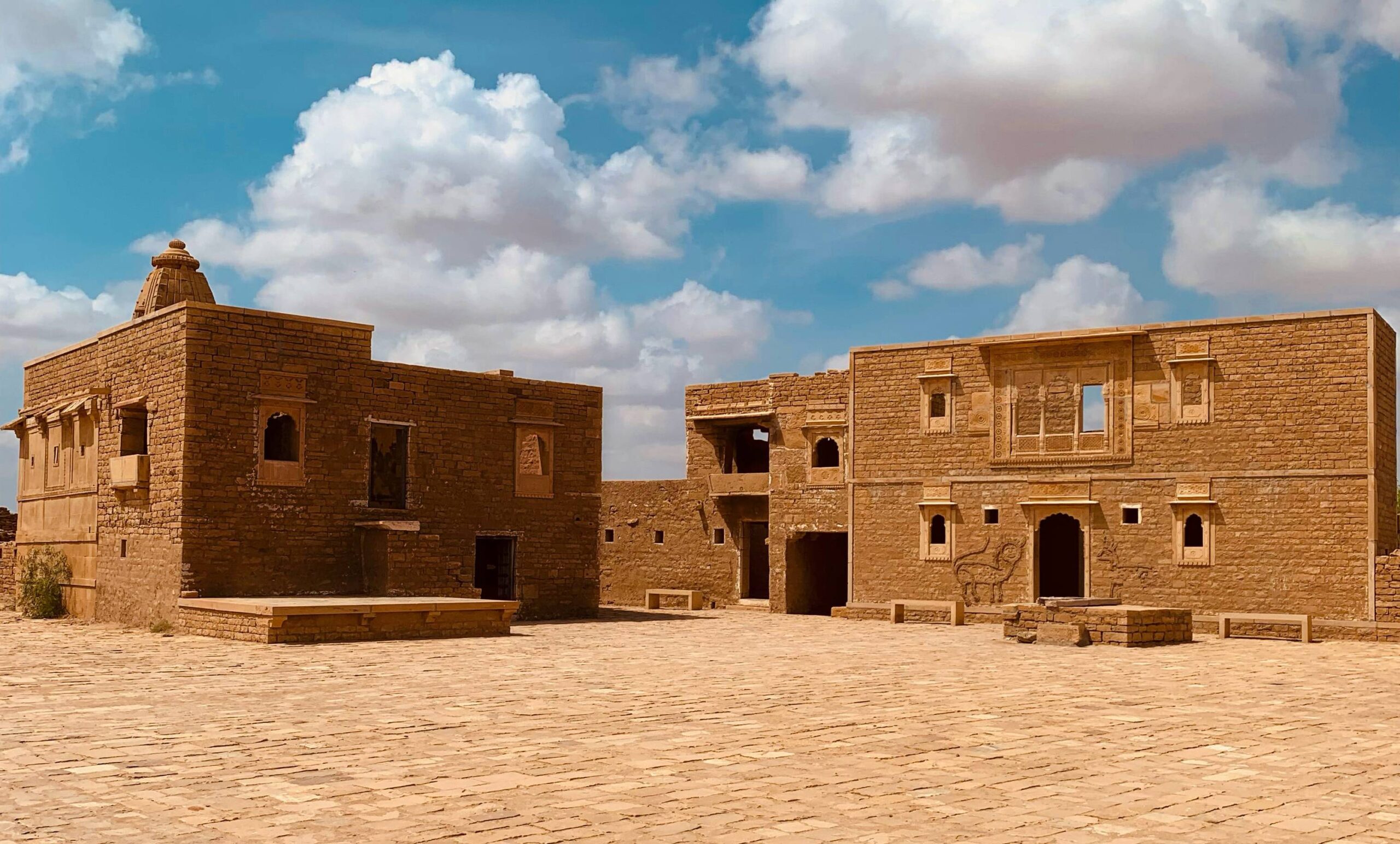 The large courtyard in the center of tents is filled with blissful performances of local artists playing the traditional tunes and women dancing in colorful artists. You may be able to witness fire shows as well to enhance your thrilling experiences.
After spending your whole day exploring Jaisalmer, find peace into the arms of Rajwada Desert camps where luxury and comfort go hand in hand. We provide premium quality white linen and beddings, power back up and even high class buffet meals to satisfy your appetite. We believe in our guests privacy and security thus we provide surveillance for it.
40 km From Jaisalmer Airport
39.8 km from Jaisalmer Railway station
38.1 km From Jaisalmer Bus stand